We have designed & developed many websites, and offered our website development service in almost every sector such as health care, Real Estate, Education etc. Our team design & develop the search friendly website
With every business turning over the online media, we at "Oranks" have managed to help thousands of companies, clients and businesses to successfully represent their services, products, and businesses online via customized and customer friendly websites. While everyone is restricted with the traditional forms of website, we intend to improvise and bring a customizable platform to all our clients. We deal in all kinds of technologies to deliver everything that our customer and client is in need of.
Technologies we Use!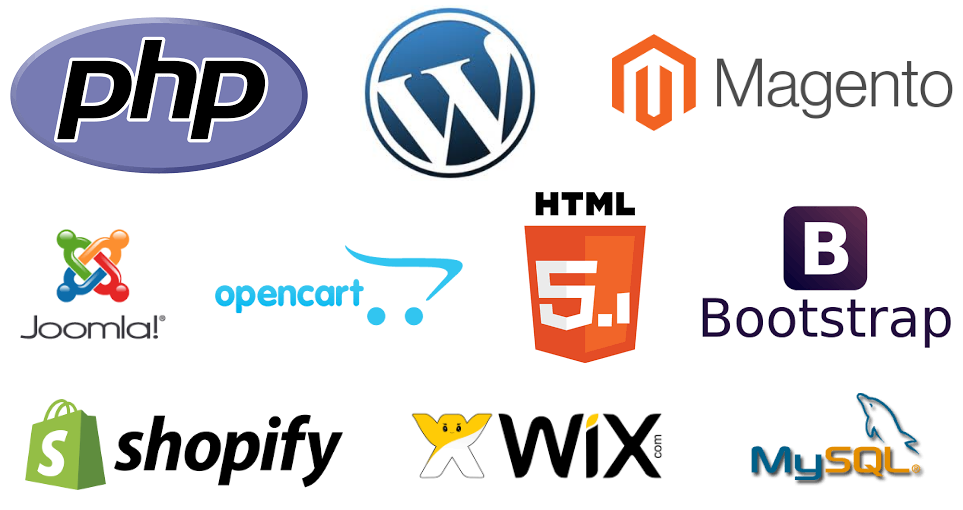 PHP Development – When it comes to website development, it is clear that these platforms need to be very precise, entertaining, engaging, user-friendly, and informative. With the exclusive team of excellent Php developers at Oranks can help you do that. Php is one of the very easy and user-friendly technology that is widely used for website development.
WordPress Development – When it comes to website development, wordpress is one of the most popular tools. At Oranks, we have team of professional wordpress developers who are dedicated to give all our clients the best solution for their businesses' online reflection. There are many benefits of using wordpress, some of these benefits are – Best CMS, User Friendly, Easy to manage, Amazing plugins
Magento is the technology that is designed for the development of the ecommerce websites. There are many features that define why Magento is the best technology that one should focus on while dealing with the ecommerce businesses.
Joomla Development Technology – Joomla is one of the popular website development tools. With the team of experienced and dedicated Joomla developers, we are counted among the best website development companies. So, if you are looking for a responsive website, quick access pages, and user-friendly portal, Joomla might be the right choice.
HTML5 – There are many reasons for why one should use HTML5. Some of these reasons include HTML5 being one of the elegants forms of technology that allows the developer to design fancier forms. The consistency of this technology also adds on to the list of reasons why developers are opting for this technology.
MySQL – We at Oranks have the best MySQL experts. Being fast, reliable and highly stable open source database management system, it is among the most popular database technology. Best companies like Nokia, Facebook, Youtube, and even Google.
Reasons to Choose ORANKS INFOTECH
There are many reasons why one should trust the team of "Oranks" for the website development. We have specialized and excellent team of developers for each technology. We have managed to pull up the team of most experienced and intellectual developers working together to provide best website development solution to all the clients as per their requirement and demands.